Transform Foundation, Inc., based in Cincinnati, Ohio, was formed in 2020 by clinical psychologist Dr. Robin Arthur and workforce development specialist Doug Arthur as a framework for programs that address wellness and employment readiness.  Transform Foundation is especially focused in communities and populations where the help is most needed.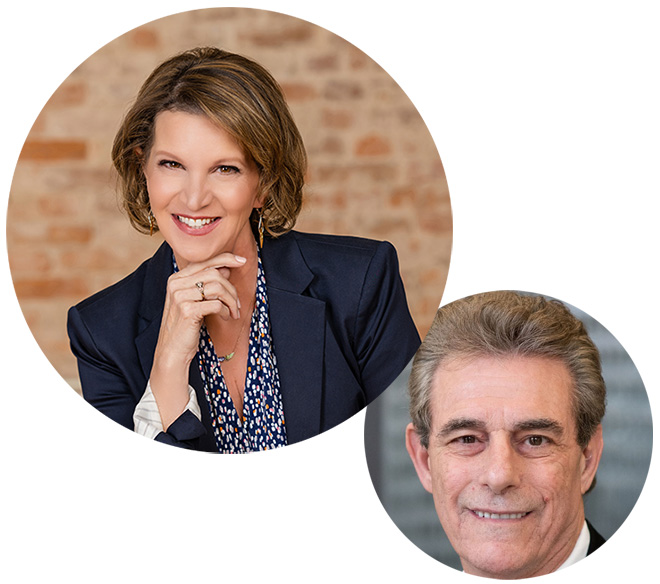 DR. ROBIN THOMPSON ARTHUR
President and CEO
Dr. Robin Thompson Arthur is CEO and Managing Director of Transform Consulting LLC and Transform Foundation, Inc.. Dr. Arthur has several decades of experience providing transformative solutions for individuals and organizations in business and healthcare. She maintains a clinical practice, previously having helped found and serving as Chief of Psychology for the Lindner Center of HOPE, one of the world's premier mental health facilities near Cincinnati, Ohio. Now in private practice, Dr. Arthur also serves as a business consultant,, trusted adviser/coach to individuals and organizations around the nation, and executive in charge of Transform Foundation,Inc..
DOUG ARTHUR
Vice President
Doug Arthur serves as Vice President of Transform Foundation, Inc. and Principal Consultant of Transform Consulting, delivering innovative workforce development solutions to communities around the U.S. With more than forty-five years of management consulting, marketing, and program development leadership experience, Mr. Arthur has served a wide range of public and private clients, cultivated a diverse clientele of cities, business consortia, and educational institutions who are implementing his solutions to change the way employers are connecting with local talent and cultivating a workforce with skills in high demand.